Type 5560

It is the series that it appeared as an upper model of 5550.
i80286 is adopted with all models in the CPU, and equipped with the Hard Disk.
Instead, though a price is a considerable thing, too...
A CPU clock improved with a model M/P in 10MHz more than 8MHz.

This series disappeared after the appearance of 5550 of the MCA machine
after a short time.
After that, the name of 5560 is restored with a MCA machine as an upper
desk-top model of i80486 loading.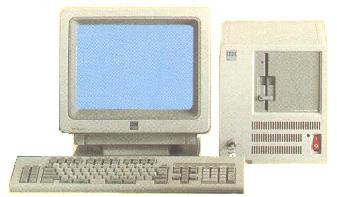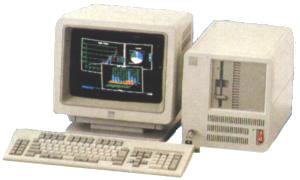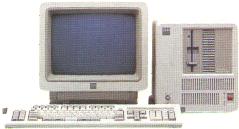 5561-G/H 5561-J/K 5561-M/P


Model

Price(JY)

CPU
Clock

Memory
(MAX)

Disk

Diskette

Font
Color

Slot

Notes

5561-G08

1,290,000

i80286
8

640
4096

20

5.25
2HCx1
24dot
Monochrome

6



5561-H08

1,530,000

i80286
8

640
4096

20

5.25
2HCx1
24dot
Color

6



5561-J09

1,395,000

i80286
8

640
4096

30

5.25
2HCx1

24dot
Monochrome

6



5561-K09

1,555,000

i80286
8

640
4096

30

5.25
2HCx1

24dot
Color

6



5561-M09

1,205,000

i80286
10

1MB
16MB

40

5.25
2HCx1

24dot
Monochrome

6

Kanji Font
standard equipment

5561-M0A

1,425,000

i80286
10
1MB
16MB

70

5.25
2HCx1
24dot
Monochrome

6

Kanji Font
standard equipment

5561-P09

1,380,000

i80286
10

1MB
16MB

40

5.25
2HCx1

24dot
Color

6

Kanji Font,
Graphic Support Function
LSI standard equipment

5561-P0A

1,600,000

i80286
10

1MB
16MB

70

5.25
2HCx1

24dot
Color

6

Kanji Font,
Graphic Support Function
LSI standard equipment


About the memory
The memory of 1MB and more can be used with KDOS only as a RAM Disk.
All memories can be used with OS/2 for the program.

About Diskette
Diskette drives can't be increased.
It learned to increase 3.5-inch Drives for the media change in the rest with the outside.

About indication of a kanji.
It isn't equipped with the Kanji ROM with a model of the initial type.
The Kanji Font Card of the option is attached, or the Kanji font of the software is read
and made to indicate it.

Index